Communications Infrastructure

Beneficiary: Ministry of Internal Affairs of the Republic of Moldova, Ministry of Internal Affairs of Romania, Ministry of Transportation of Romania

The "Communications Infrastructure" project (COMINF) code EMS-ENI - COMINF/3.1/1 was financed by the Joint Operational Program Romania - Republic of Moldova 2014 -2020.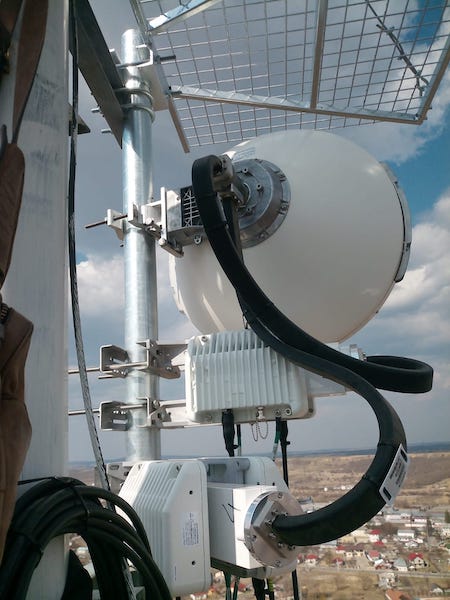 For the realization of this project, STARC4SYS S.R.L., as a subcontractor of STARC4 DEVELOPMENT S.R.L., supplied Eclipse-type equipment produced by AVIAT NETWORKS, as well as all other equipment necessary for the installation and operationalization, carried out the training of M.A.I. personnel at the manufacturer's headquarters in Slovenia and performed design services, obtained technical approvals for installation, installation and commissioning of the technical solution provided in the several locations: Dorohoi Station, SPF Dorohoi, Smârdan, SPF Darabani and Horodiștea, in Botoșani county.
The equipment provided has the role of creating a broadband communication bus through radio relay links in licensed bands, interconnected in point-to-point topology, 2+2 XPIC configuration.
The broadband radio relay links are part of the broadband communications infrastructure and are intended to ensure communication needs with the possibility of connecting to the Voice Data Communications Network of Romanian M.A.I., ensuring the increase of the cooperation capacity between the authorities of Romania and the Republic of Moldova.
The results of the implementation of this project benefit 25 structures from Romanian M.A.I. and the Minister of Transportation, Infrastructure and Communications. Also, 17,822 people (staff from M.A.I. Moldova), 92,500 people (staff from M.A.I. Romania and the Ministry of Transportation, Infrastructure and Communications), as well as the State Railway Company of Moldova, benefit from the results of the project.